Condominium Diamond
commissioned in 2018
From the beach Bang tao 10 min (0.9 km)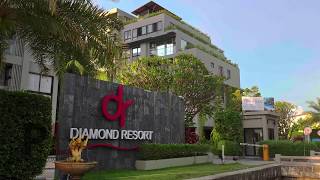 Show floor plans
Equipment
bar
pool
CCTV
children's room
closed area
conditioning
reception desk
24 hour security
a restaurant
sauna
access Control System
water treatment system
gym
Guaranteed income 7% during years
Description
The new luxury residential complex and investment project Diamond Condo is located in one of the best areas of Phuket – near Bang Tao beach among beautiful tropical landscape and environmentally friendly architecture. From here there is a stunning view of the waterfront with access to the pool.
The future complex consists of four separate buildings around the central pool and landscaped recreation areas. In total, 388 apartments with a total area of ​​8200 square meters will be presented.
Each building is a luxurious work of art in which you can enjoy outdoor recreation and feel the breeze of the sea, the lush tropical landscape that covers approximately 9,600 sq.m.
The concept of the project represents a high quality coastal lifestyle. The complex is located in an area with developed infrastructure, where the Villa Market, the local Thai market, dozens of bars, beach clubs, lounge bars and restaurants on Bang Tao Beach are located. Diamond Condo is equipped with a fully equipped parking.
The project offers many configurations of floor plans, where are located 1-bedroom and 2-bedroom apartments of 33 sq.m. up to 98 sq.m. There are also 5 premium-class units with high ceilings, exclusive furniture and direct access to the pool.
The developer offers a profitable guaranteed rental return program of 7% per year for 5 years. Lease agreements will operate using this condominium management style to ensure a high level of income.